We have over 4,000 tyres in stock from all the leading manufacturers, including Avon, Bridgestone, Continental, Dunlop, Firestone, Hankook, Michelin, Pirelli and Uniroyal with tyres to suit cars from Corsas to Corniches.
We carry large quantities of H, V and Z rating, high performance tyres in 15, 16, 17 18 and 20″ rim sizes. We also carry large quantities of tyres for 4 x 4 and MPVs. Many of the tyres we carry as normal stock are special order for other dealers.
Roadwheel Tyre and Exhaust are also able to offer dynamic wheel balancing, mobile fitting service, motorcycle tyres, brake service, computerised 4 wheel alignment, van and small commercial tyres, battery replacement, shock absorbers, air conditioning servicing and alloy wheels.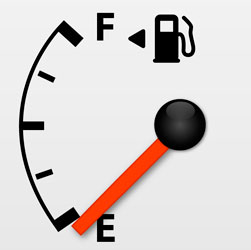 Under inflated tyres can lead to a 2.5% reduction in efficiency. The equivalent of throwing away 50p every time you refuel.